Tape Hair Extensions
Tape hair extensions are the most popular extensions in the USA and are the hottest hair extensions trend on the market.Tape hair extensions are two 1 inch wefts, sandwiched together with a thin sheet of real hair in between them.They are very FAST to apply for the girls at Dolce Cabello, in as little as 20 minutes! These type of hair extensions are also easy to maintain at home. We use our own brand of 100% virgin remy hair extensions that can be used for more than one application!

You can have thick or thin hair and still be a good candidate for this type of hair extension. With hair exertions from Dolce Cabello you will have the freedom to do most everything your lifestyle demands; swimming, sweating, wearing your hair in a high ponytail, get regular blow outs or color services, use hot tools, all without worrying if the will stay put!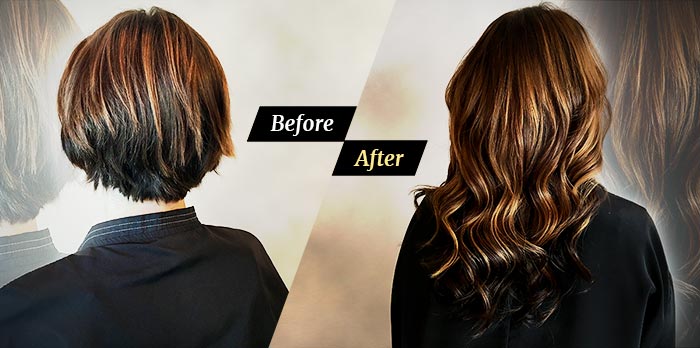 Prices for this service including hair range from $300 for fullness to $1100 for an ultra glam look.
Refurbishing (taking the extensions out and moving them up) ranges from $100 - $350
Beaded Weft Hair Extensions
Beaded weft hair extensions are a great way to enjoy hair extensions! These hair extensions are applied by sewing a weft onto a row created by micro link beads. No glue or hot tools are used for this application method and the removal only takes a few minutes. This is a great way for someone with long hair to add volume and fullness for an extra glam look! These type of hair extensions allow you to have the hair of your dreams on a budget. Hair for beaded weft hair extensions can also be used for more than one application.

Prices including hair range from $400 - $700
Refurbishing - $200
Halo Hair Extensions
Girls night out? We've got you covered. Halo hair extensions by Dolce Cabello are a great way to add hair with absolutely no commitment! They are a hair piece you can put in and remove instantly! This type of hair extension is best for someone looking for an occasional glam look without breaking the bank. With proper care, your halo can last up to one year or longer. We use 100% real virgin remy hair in our Halos so you can style and even color your halo. For the best blend, request your halo be cut to your hair style at no additional cost to your hair cut.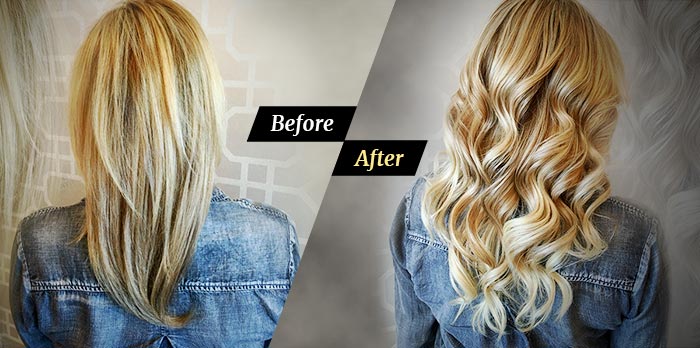 Our Halos are customizable to you and your needs. We hand select and design all of our collection.

Custom made halos range from $300 - $500